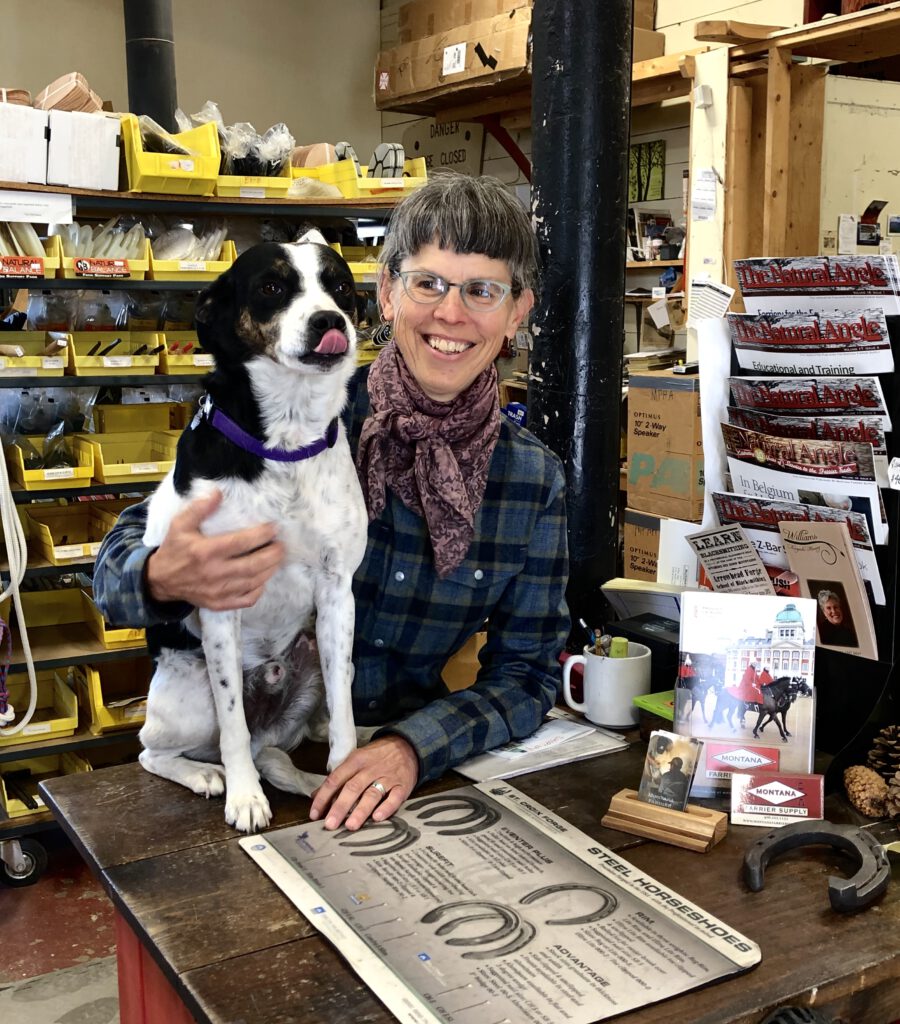 In 2006 Earl Craig and Susan Thomas bought W-Brand Products from Mike and Ruth Williams. We took over the retail business only; Mike has kept the tool-making/wholesale business, which he still runs.
Earl and Susan had both worked for Mike and Ruth in the past. Susan worked full-time for them for three years until they sold the business in 2006. Susan learned quite a bit from Mike about running a business, horseshoeing supplies, and helping customers find what they need. Her husband, Earl, runs a full time farrier business and helps advise as well. We look forward to establishing a relationship with you and helping you improve your business with quality tools and supplies.
Note: not all our inventory is on this website "not even close". We add items to our website as time permits, but in the meantime if you have a question about a particular product you don't see please don't hesitate to pick up the phone and call us at 406.222.1155 and we can usually special order a product if we don't have it in style. We can also mail you a copy of our latest catalog.
We're a small business and believe in offering quality customer service. We will send your order out promptly.
We thank you for your business!
– Susan Thomas